March 7, 2018
Pizza Hut Opens New 2,840 SF Restaurant within CRC's Shops on Montevallo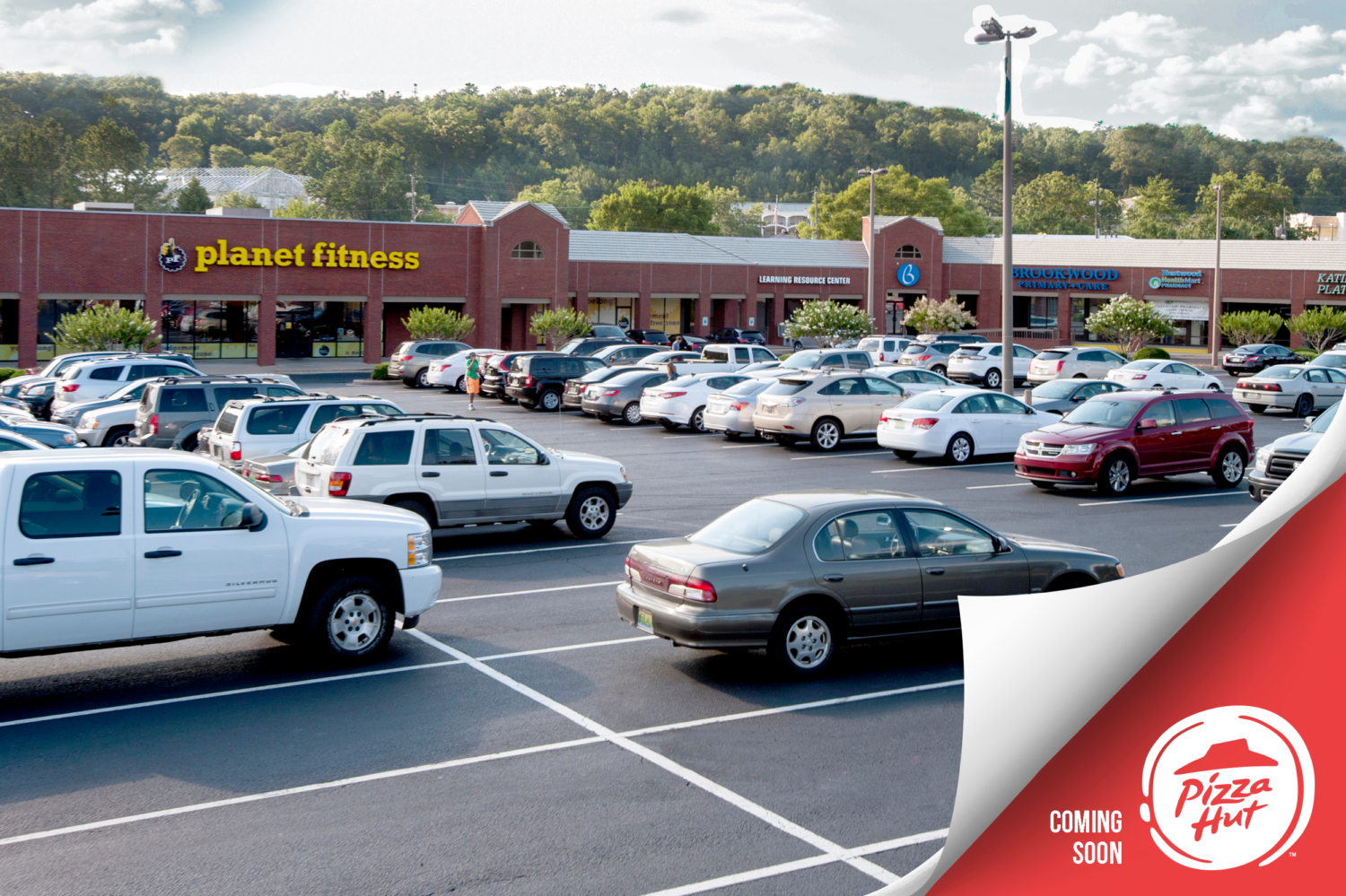 Pizza Hut has signed a lease with Continental Realty Corporation (CRC) for 2,840 square feet of space within The Shops on Montevallo and recently relocated from their former location at 5388 Oporto Madrid Blvd to open a new restaurant within the 65,000 square foot retail center on 4500 Montevallo Road in Birmingham. CRC, a Baltimore-based real estate investment and management company, acquired the center in summer 2016. Cherene Keenan, Leasing Associate for Continental Realty Corporation and David Ashford and Alex Benson of Southpace Properties represented the Landlord and Allen Garstecki of JLL represented the Tenant.
The Shops on Montevallo services one of Birmingham's wealthiest neighborhoods, Mountain Brook, and also draws consumer traffic from the adjacent Crestwood and Crestline neighborhoods. More than 50,000 households are contained within a three-mile radius with average household incomes approaching $90,000. The center is anchored by Planet Fitness, with additional tenants comprised of Bedzzz Express, Cumberland Dental and Subway.
With more than 16,000 restaurants operating in more than 100 countries, Pizza Hut is among the most recognizable pizza restaurants internationally with menu selections also including pasta dishes, chicken wings and side orders such as stuffed garlic knots and cheese sticks. According to Pizza Hut, 94% of all people residing in the United States eat pizza at least once per month, and the average American consumes 46 pizza slices annually.
"Since acquiring this center nearly two years ago, our team has focused on improving the operational efficiencies of the center, while also elevating the tenant mix to better serve the needs of the local community," explained David Donato, Senior Vice President of Continental Realty's Commercial Division. "Pizza Hut has a strong corporate brand, and its presence adds another destination restaurant to The Shops on Montevallo."
About CRC
Continental Realty Corporation (CRC), headquartered in Baltimore and founded in 1960, is a full-service commercial real estate investment and management company. The privately-owned firm owns and manages a diversified portfolio of retail centers consisting of over 3.5 million square feet of space, as well as apartment communities featuring nearly 10,000 apartment homes. Positioned throughout the Mid-Atlantic and Southeast regions, the value of the portfolio exceeds $2 billion.
Also Covered By