October 3, 2017
CRC Rebrands 320-unit Apartment Community to Fortress Grove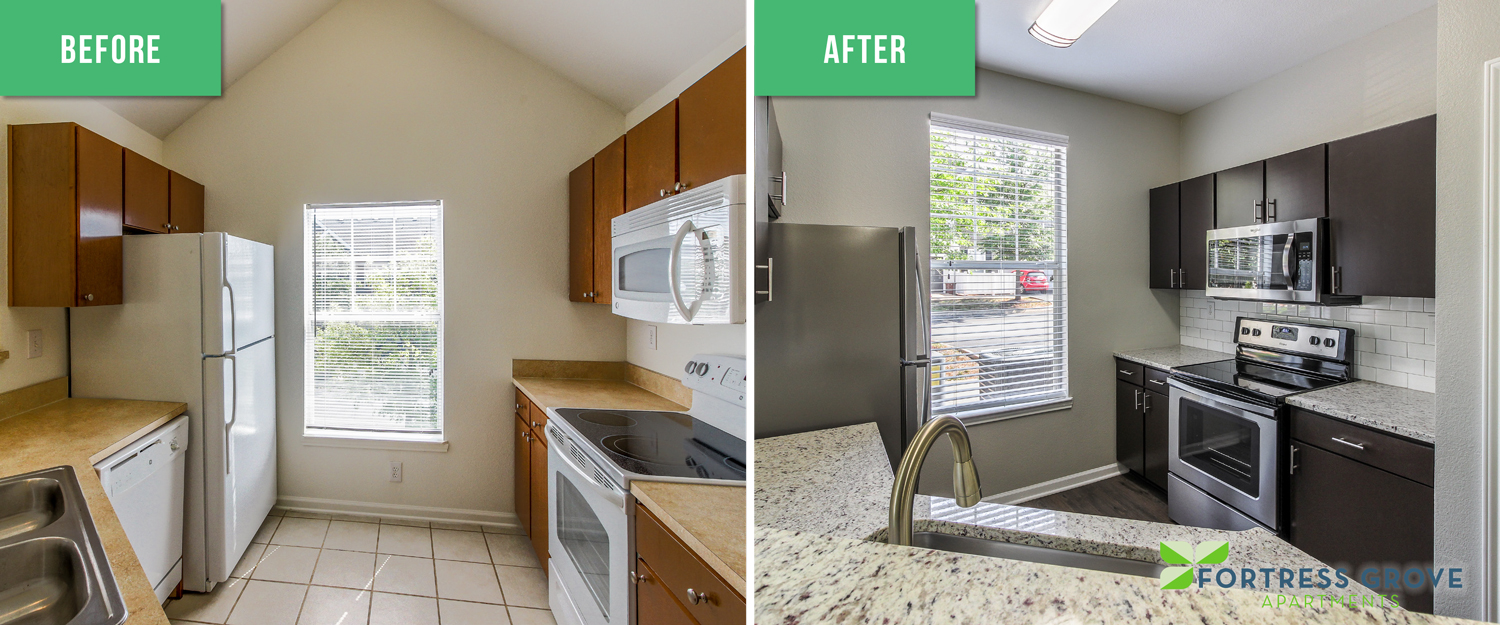 CRC has revealed Fortress Grove as the new name of the 320-unit apartment community acquired by the Baltimore-based real estate investment and management company earlier this year. Formerly known as Bell Murfreesboro, the project is located at 3920 Puckett Creek Crossing in Murfreesboro, Tennessee. The name change is effective immediately.
"This rebranding reflects the comprehensive improvement strategy and repositioning program that is currently being implemented at Fortress Grove, continuing through 2018. The plan touches elements of the exterior and interior of the community, and includes the upgrade of many of the resident amenities," explained David Donato, Senior Vice President of Continental Realty Corporation. "The improvements we have planned over the course of the next six months will elevate this asset, and we felt a full rebranding effort would have the greatest impact in the marketplace." Fortress Grove is comprised of thirty-eight three-story buildings, with all units having individual entrances directly to the exterior of the building. The property features one-, two- and three-bedroom apartment homes, and seventy-three of the units come with one- or two-car garages.
Continental Realty Corporation has initiated renovations to the interior living spaces of the apartment units, including the installation of new granite countertops, stainless steel appliances, tile kitchen backsplashes, faux wood flooring, upgraded lighting fixtures and new plumbing. A modern color package will also be adopted throughout the apartment homes.
Amenity upgrades include the expansion of the fitness center, the addition of Peloton stationary bikes and a private yoga area, expanded wifi access with iPad and laptop availability for residents in the business center and clubhouse, and aesthetic upgrades to the outdoor pool area, including new furniture and outdoor lounge areas. A new outdoor patio area will also be created and outfitted with seating area, a fire pit and an outdoor grill with granite countertops.
"This is Continental's first project in Greater Nashville. We want to make a real impact here at Fortress Grove, and we intend to pursue additional value-add opportunities in the region," Donato added. "Continental Realty seeks to acquire and improve well-position, well-constructed residential and commercial assets. We are investing significantly in Fortress Grove to achieve an immediate impact for the residents and long-term value for all stakeholders. We are excited to bring our brand to Murfreesboro and to the residents of Fortress Grove."
About CRC
Continental Realty Corporation (CRC), headquartered in Baltimore and founded in 1960, is a full-service commercial real estate investment and management company. The privately-owned firm owns and manages a diversified portfolio of retail centers consisting of over 3.5 million square feet of space, as well as apartment communities featuring nearly 10,000 apartment homes. Positioned throughout the Mid-Atlantic and Southeast regions, the value of the portfolio exceeds $1.5 billion.