September 5, 2017
CRC's Bed Bath & Beyond Plaza in Naples, FL Achieves 100% Occupancy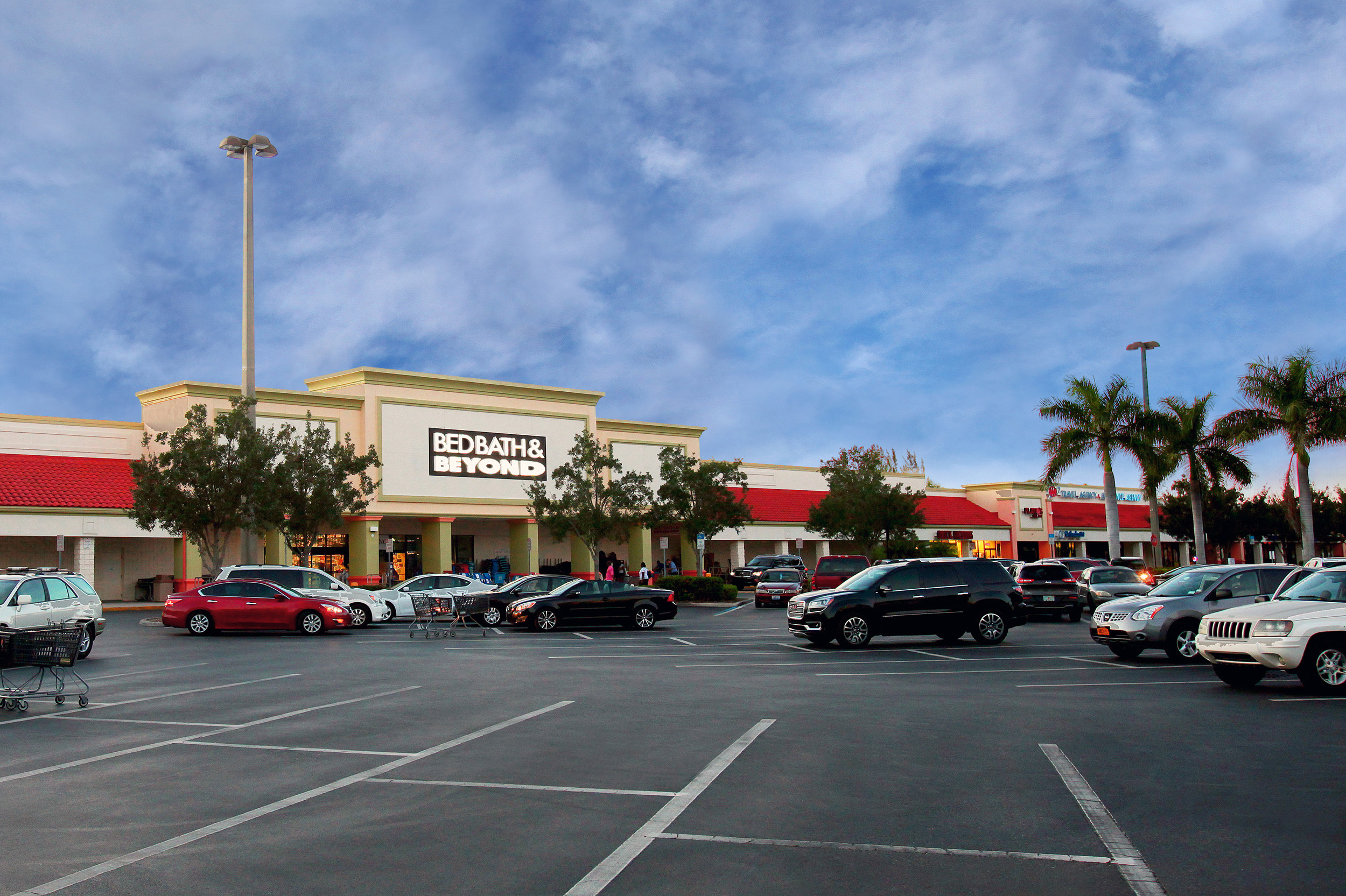 French bistro and women's salon are latest tenants to sign leases
NAPLES, FL (August 24, 2017) – Continental Realty Corporation (CRC) has elevated Bed Bath & Beyond Plaza, a 111,000 square foot shopping center located on 5311 Airport Road in Naples, Florida to 100% occupancy with the signing of two new leases. Beautify, a full-service hair salon is expected to open in October and Chez Guy, a French bistro that plans to begin operations by mid-November.
Beautify, owned by local entrepreneur Anya Zella, will offer a range of hair, nail and skin services for women. Patrick Fraley of IPC represented the tenant and Melissa Sweeney of Continental Realty represented the landlord in this transaction. Chez Guy, owned by Guy Minet, will specialize in traditional classic French dishes including crepes, soups and bisques, as well as seafood, chicken and meat specialties. Rob Carroll of IPC represented the landlord and Med Slawick of Land & Sea Realty represented the tenant in this transaction.
Minet previously owned French American Bistro in the Naples area for four years before selling the restaurant, which remains in operation.
"I understand how to successfully operate a great restaurant and believe this concept will thrive at Bed Bath & Beyond Plaza, based on the level of income and density of housing that surrounds the shopping center," Minet stated. "I believe it is located geographically in the middle of everything and parking is very convenient. The center offers everything I need."
Bed Bath and Beyond Plaza features nearly thirty retailers and restaurants including Bed Bath & Beyond, Skillets, AAA, Blue Fish Japanese Steakhouse, Einstein's Bagels, The Local, Gustito's Bakery and Plato's Closet. Nearly 50,000 consumers reside within a five-mile radius of the center, with an average household income exceeding $100,000.
Upon acquiring the center in the mid-1990s, CRC completed a center-wide renovation of the project including parking lot upgrades and adding approximately 10,000 square feet of retail space. The project was also renamed to reflect the primary anchor tenant.
"Both tenants add destination-style retailers to the Bed Bath and Beyond Plaza tenant mix and will be operated by successful entrepreneurs with strong histories of success," explained David Donato, Senior Vice President of Continental Realty Corporation. "Reaching full occupancy is good for everyone, and we take particular satisfaction in the compelling and complementary array of offerings that we have created in this shopping center."
About CRC
Continental Realty Corporation (CRC), headquartered in Baltimore and founded in 1960, is a full-service commercial real estate investment and management company. The privately-owned firm owns and manages a diversified portfolio of retail centers consisting of over 3.5 million square feet of space, as well as apartment communities featuring nearly 10,000 apartment homes. Positioned throughout the Mid-Atlantic and Southeast regions, the value of the portfolio exceeds $1.5 billion.