July 24, 2017
CRC Sells 350-Unit Aventine at Naples Apartment Community in Florida for $67M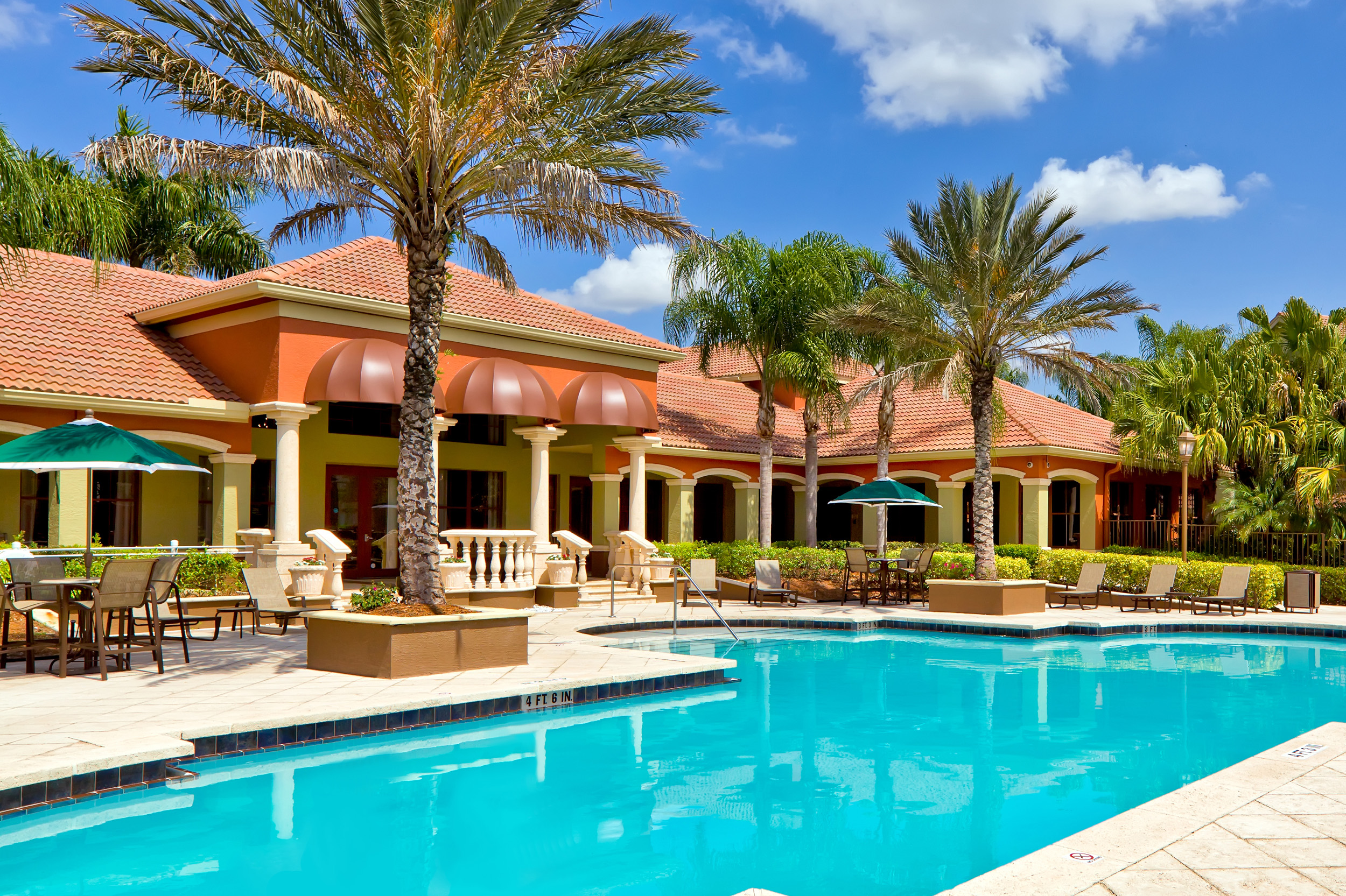 Company executed interior unit upgrade program during four years of ownership
Continental Realty Corporation (CRC), a Baltimore-based real estate investment and management company, has announced the sale of Aventine at Naples, a 350-unit apartment community located in Naples, Florida to Advenir, Inc. for $67 million. CRC purchased the asset located at 9300 Marino Circle, in 2013 for a purchase price of $44.3 million.
The Class "A" project is situated directly off Collier Boulevard (FL Route 951) in South Naples and is within close proximity to Marco Island.
"When we bought Aventine in 2013, Naples was beginning to see consistent employment growth, and rental rates for multifamily units were on a steep trend upwards," stated JM Schapiro, Chief Executive Officer of CRC. "Specifically, in South Naples, there has been an absolute boom over the last 24 months, with new retail and restaurant development near Collier Boulevard and the East Trail. We bought Aventine at the right time and the asset has been the beneficiary of a very healthy market for this product type."
During its four years of ownership, CRC executed a comprehensive interior unit upgrade program. The company also completed value-add improvements to various community amenities, including the installation of an outdoor kitchen and grilling area, the creation of a private Fitness on Demand Studio, the renovation of the clubhouse and the addition of a twenty-four hour fully-automated package pick-up room.
"The interior unit renovation program at Aventine was an important aspect of our investment thesis. The renovated units were well received and quickly absorbed," Schapiro said.
Because of its performance in recent years, Naples has gained attention nationally as an attractive market with solid fundamentals. This has brought in a new caliber of investment. "Selling Aventine now makes sense for our investors, but I also still see a long runway for growth in this market. My team and I remain confident in the long-term health of the Naples market."
CRC continues to have holdings in Naples and Marco Island. These include Sierra Grande Apartments, Marquesa Plaza Shopping Center, Bed Bath & Beyond Plaza, The Gateway of Naples Shopping Center, The Colonnade on Fifth, and The Esplanade Shoppes (Marco Island).
The ARA Newmark team, led by Executive Managing Director, Hampton Beebe, represented the seller in the transaction. ARA Newmark, A Newmark Company, is the nation's largest full service brokerage firm that focuses exclusively on the multi-housing industry.
Aventine was purchased by Advenir, a firm headquartered in Miami, Florida. Advenir acquires and operates multifamily rental communities throughout the United States and currently owns and manages a portfolio of approximately 15,000 units, with a value exceeding $2.3 billion.
About CRC
Continental Realty Corporation, headquartered in Baltimore and founded in 1960, is a full-service commercial real estate investment and management company. The privately-owned firm owns and manages a diversified portfolio of retail centers consisting of over 3.5 million square feet of space, as well as apartment communities featuring nearly 10,000 apartment homes. Positioned throughout the Mid-Atlantic and Southeast regions, the value of the portfolio exceeds $1.5 billion.
Also Covered By