December 19, 2016
CRC Acquires 64,000 SF Shopping Center Near Orlando, FL for $6.6M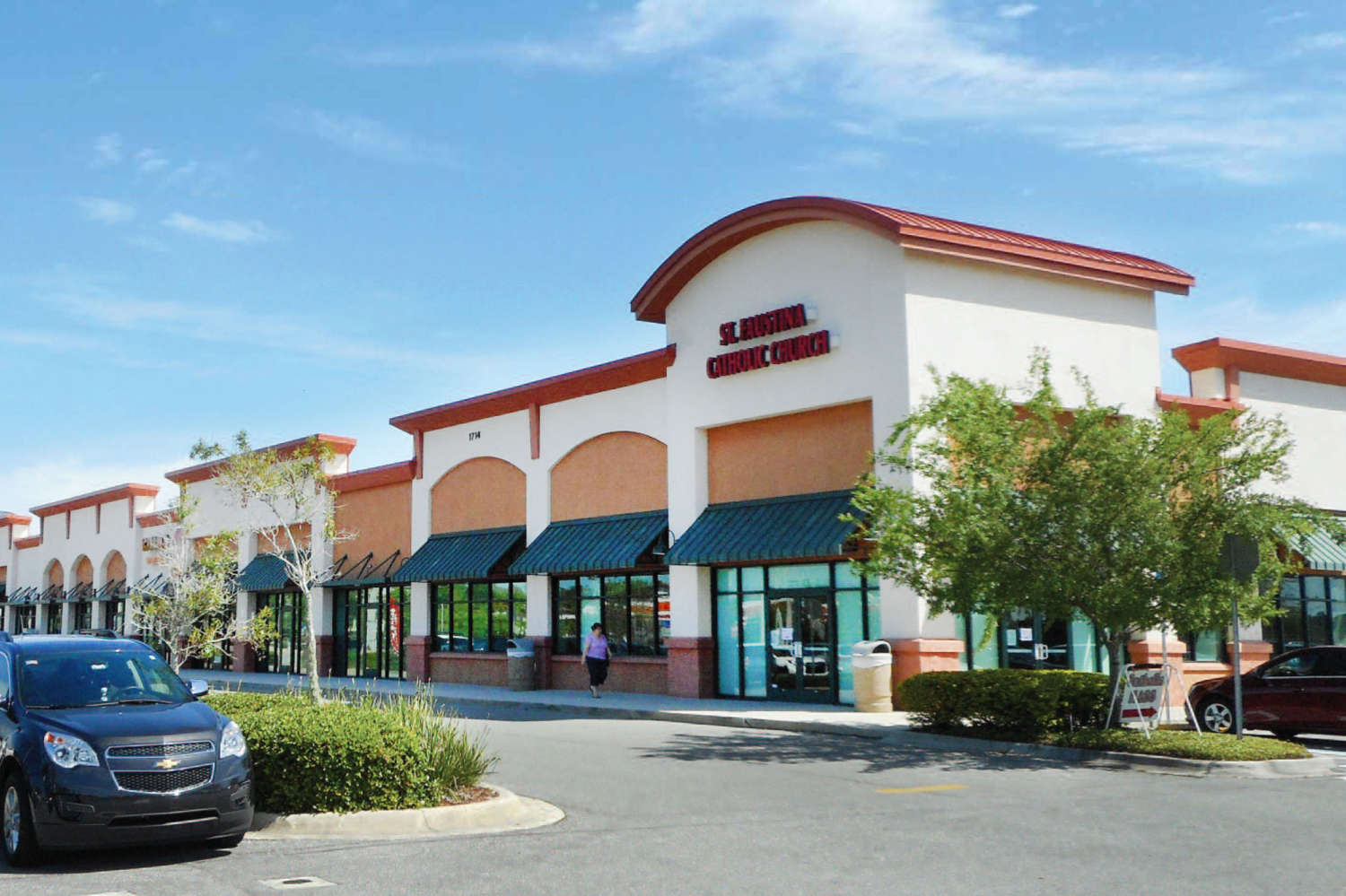 Acquisition represents seventh for Continental Realty Fund IV, a $164 million fund that seeks value-add retail and multifamily opportunities
CRC has acquired Glenbrook Commons, a 64,707 square foot retail center located in Clermont, Florida for $6.6 million. The asset was purchased from Prudential Real Estate Investors, who was represented by Steve Miskew and Bob Sullivan of RJS Realty Group, Inc.
The shopping center was approximately 83.4% leased at the time of the purchase and acquired on behalf of Continental Realty Fund IV, L.P., which is focused on acquiring value-add retail and multifamily properties in the Mid-Atlantic and Southeast regions, and represents the fourth retail property purchased by the Fund and seventh overall.
Glenbrook Commons is located in Clermont, a suburb of Orlando in Lake County, and is located at 1714 US Highway 27, at the signalized intersection of Glenbrook Boulevard, on just over 16.4 acres of land. Constructed in 2009, the center was originally anchored by Sweetbay, a grocery chain that has ceased operations across the entire state of Florida. As such, approximately 24.5% of the retail square footage is occupied by operating tenants, despite the center being over 80% leased.
The shopping center is positioned less than two miles from US Route 192, which is considered the major east/west thoroughfare to the Walt Disney World theme parks, which are located ten miles to the east. Nearly 28,000 consumers reside within a five-mile radius of the center, including the Glenbrook Planned Unit Development which contains more than 500 apartment units and nearly 200 single-family homes. A number of other residential communities are located within immediate proximity including Ashton Chase, Eagle Ridge, Orange Tree, Sawgrass Bay and Weston Hills. More than 55,000 cars pass the site on a daily basis.
The immediate trade area includes retailers such as CVS Pharmacy, Lowe's, Publix, Walmart and Walgreen's. Extensive roadway expansions are planned along US Highway 27 in anticipation of increased residential, office and retail demand.
"Glenbrook Commons represents an excellent value-add asset with significant upside opportunity through leasing up the vacancy and re-tenanting the anchor space" explained Paul Kang, Vice President of Acquisitions for Continental Realty Corporation. "We were attracted to the rapid growth that Clermont has seen in recent years as well as the prospects of continued long-term increase in population density. The center is in excellent physical condition and can accommodate additional development on site."
"The dark anchor space represents both a challenge and an opportunity," according to David Donato, Senior Vice President of the Commercial Division for Continental Realty Corporation. "Glenbrook Commons is in a growing area of Greater Orlando, and this growth is likely to create demand for the anchor box. We are surveying the list of retailers that currently exist in this market to determine a void that we can capitalize on."
About CRC
Continental Realty Corporation, headquartered in Baltimore and founded in 1960, is a full-service commercial real estate investment and management company. The privately-owned firm owns and manages a diversified portfolio of retail centers consisting of more than 3 million square feet of space, as well as almost 10,000 apartment homes. Positioned throughout the Mid-Atlantic and Southeast regions, the value of the portfolio exceeds $2 billion. www.crcrealty.com
Also Covered By