August 26, 2015
CRC Acquires Avana at Carolina Point Apartments in Greenville, South Carolina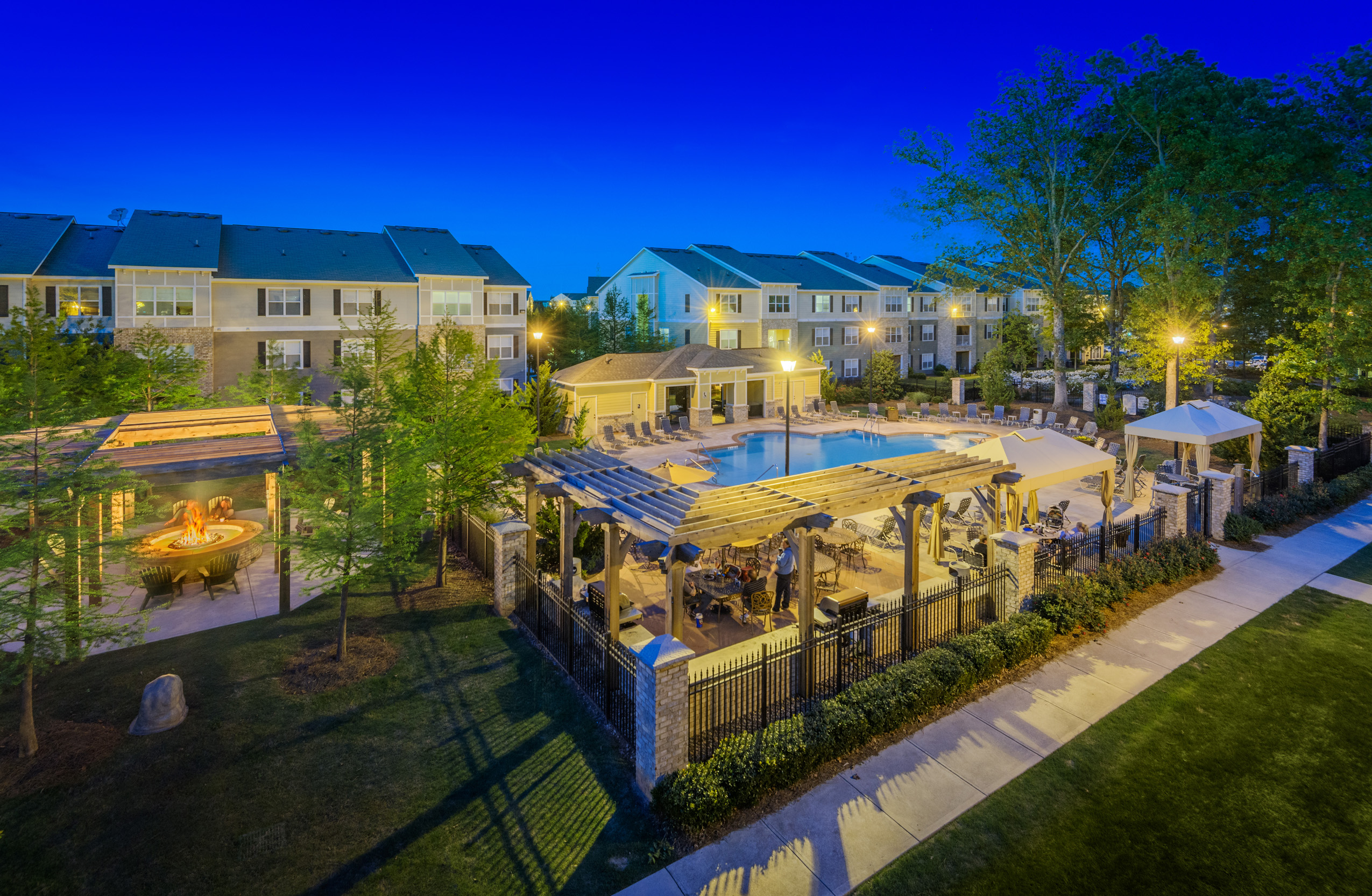 Continental Realty Corporation (CRC), a Baltimore-based commercial real estate investment and management company, has acquired Avana at Carolina Point, a 346-unit apartment community located at 201 Carolina Point Parkway in Greenville, South Carolina for $51.75 million. Constructed in 2010, the project was previously owned by Greystar Real Estate Partners and their joint venture partner Lubert-Adler.
"Avana at Carolina Point satisfied each value-add criteria in our evaluation and analysis process. The apartment community was purchased for below replacement costs and is in excellent physical condition with a diverse amenity package for its residents," stated J.M. Schapiro, Chief Executive Officer of Continental Realty Corporation."In order to add significant value to this asset, CRC intends to invest in unit upgrades as well as expanding the fitness room and improving the clubhouse and resident amenities. Newly renovated units will feature granite counter tops and wood plank floors that will command higher rental premiums. We also intend to install Nest Learning Thermostats in each unit, which will enable residents to save money and conserve energy with the ability to remotely control the temperature with their smartphone device. These improvements will allow Avana to continue to be operated as the top luxury apartment community in the sub-market. The property is strategically placed within an extremely strong and rapidly-expanding business and residential section of Greenville. The sub-market also continues to exhibit corporate and consumer demographic growth that exceeds the national average, including a nearly 44% increase in population within a one-mile radius of the project over the past five years."
About CRC
Continental Realty Corporation (CRC), headquartered in Baltimore and founded in 1960, is a full-service commercial real estate investment and management company. The privately-owned firm owns and manages a diversified portfolio of retail centers consisting of over 3.5 million square feet of space, as well as apartment communities featuring nearly 10,000 apartment homes. Positioned throughout the Mid-Atlantic and Southeast regions, the value of the portfolio exceeds $2 billion.
Also Covered By